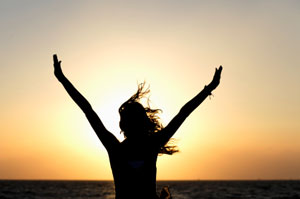 We're Upgrading!
BellaOnline is upgrading our system to a new, faster server. Please be patient with us over the next few days as we transition to this new system. We're striving to be better than ever for you! And then we'll be updating the site to be mobile-friendly, too. One step at a time!
Sore Muscles
Teresa Post, BellaOnline's Holistic Health Editor
Do you have sore muscles? Find natural ways to get some relief.
Essential Nutrients
Dr. Denise Howard, BellaOnline's Gynecology Editor
The crucial part of healthy eating is a balanced diet. A balanced diet - or a good diet - means consuming from the different food groups in the right quantities. This article will discuss the essential nutrients necessary for a healthy body.
Masoor Dal with Spinach Recipe
Maharashtrian comfort food at its best, my Masoor Dal Amti with Spinach is always a winner in my home. Simple, delicious, healthy & nutritious - this dal can be eaten with phulkas/rotis, fragrant rice or served as a warm soup on those chilly days. Either way, it is satisfaction in a bowl :-)
Spot Loves His Family Books
Do You Know Spot? Spot loves his family and friends. Just like your child, Spot goes on adventures with his family. He has a loving mommy and daddy.
Homeschooling? Or Home-Education
Wondering how to answer those who ask how you "do school" at home? The answer might not be what you think.
| Google+ |
E D I T O R R E C O M M E N D E D
Personal Alarm & Whistle Combo


This is a wonderful personal alarm and whistle combo suitable for kids or adults. The personal alarm fits on all size wrists, and is easily adjustable with the Velcro type strap, which keeps it nearby while walking, jogging, or traveling. The alarm is loud and quickly alerts those nearby if one needs help.
A Walk With the Women of the Bible - Ebook


Take a walk with the women of the Bible. In each woman´s story, there is a picture of God. Each story helps us to find out who we are. Now on KINDLE - titled A Walk With EVE.
Make Clothes for 18 Inch Dolls


With this book you can make a complete wardrobe for 18 inch dolls; including dresses, pants, jewelry, a bag and a crocheted outfit.